Seven sound engines, infinite possibilities
The Korg Grandstage ships with a total of 500 sound programs. From acoustic instruments to gritty analog synths, Grandstage's seven synthesis engines can provide every sound you need. The SGX-2 acoustic piano engine captures every nuance of six world-class German and Japanese grand pianos, from damper resonance to mechanical noise. Then there's the EP-1 electric piano engine, which uses Multi-Dimensional Synthesis to let you tweak, morph, and totally customize the six included EPs. Take it from us — these two synthesis engines are worth the price of admission alone — and they're just the beginning!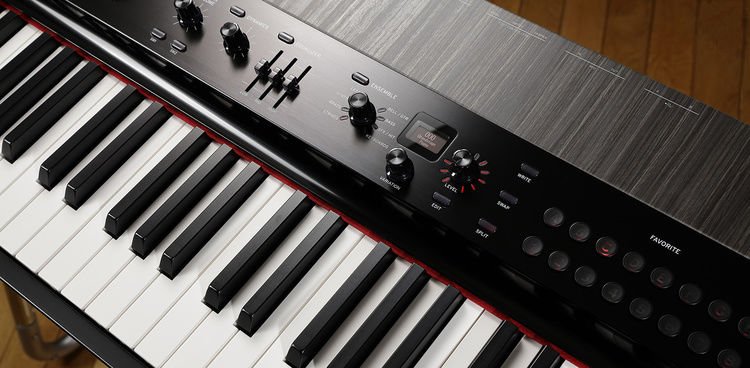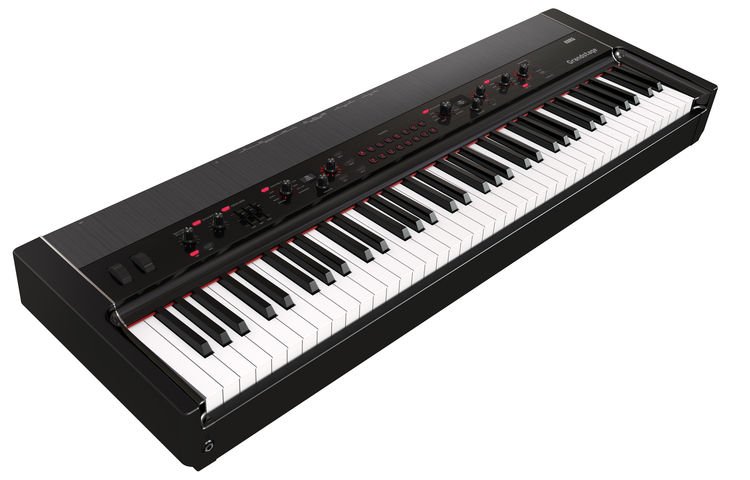 Organs, modeling, and more
The Grandstage includes three organ sound engines. The CX-3 tonewheel engine reproduces Korg's classic combo organ that was introduced in 1980. The VOX organ engine delivers the sound of the legendary transistor organ of the 1960s. The Compact transistor organ sound engine simulates other compact organs that helped shape the sound of '60s rock. Also onboard the Grandstage is Korg's powerful AL-1 analog modeling sound engine, which serves up beautiful reed and brass sounds. The sonic bounty is rounded out by the HD-1 PCM sound engine, which covers a variety of sounds that include classic keyboard instruments, an 8-level multi-sampled clavinet, as well as harpsichord, pipe organ, mellotron, and the distinctive bite of an FM piano. Onstage or in the studio, the Grandstage is all you'll need to ace the gig.
Korg Grandstage 73 Stage Piano Features:
Powered by 7 sound engines: SGX-2 acoustic piano; EP-1 electric pianos; CX-3, VOX, and Compact organs; AL-1 analog modeling; and the HD-1 PCM engine
Acclaimed RH3 keybed responds to your every playing nuance
Premium RH3 weighted hammer action for realistic concert grand feel: heavier in the lower register, lighter in the upper
Master effects, including 3-band EQ, reverb, and delay
Dynamics knob lets you customize the playing feel of the keyboard in real time
Favorites buttons let you register up to 64 of your go-to sounds for instant recall
Korg's Smooth Sound Transition (SST) creates smooth and natural changes between sounds and effects while you perform
Effortless layer and split functionality
Panel Lock prevents sounds or settings from being inadvertently changed
Crafted in Japan to exacting Korg standards
Includes keyboard stand, DS1H damper pedal, and music rest